Day ONE at the BJO 2022
The British Junior Open returned today as the U19 action gets under way at Nottingham Squash Club with two rounds of Boys' and one round of Girls' matches.
It was a standout day for Team USA as three of their Girls and four Boys won through to the next round, the highlight being Rishi Srivastava's mammoth 88-minute win over Ireland's 13/16 seed Alex Smith.
On the girls' side USA's seven remaining players make up almost half the draw, with just one all-American matchup.
The other seeding upsets saw India's Tanishka Jain beat 13/16 seed Layla Johnson, USA's Arav Bagwhati beat 13/16 seed Goerge Porter, and in an epic end to the day England's Adam ElShazly came from two games down to beat Indian 13/16 seed Kanhav Navanati 17-15 in the fifth.
Day Two will see the quarter-finalists decided in both draws.
DRAWS & RESULTS  WATCH LIVE  PHOTO GALLERY  TWITTER FEED
Boys' Round Two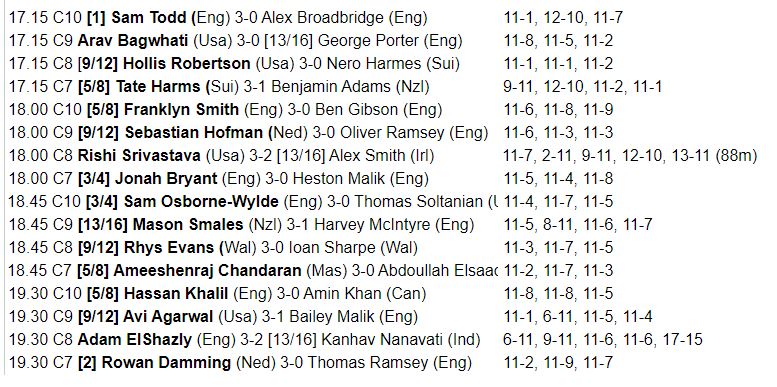 Round ONE